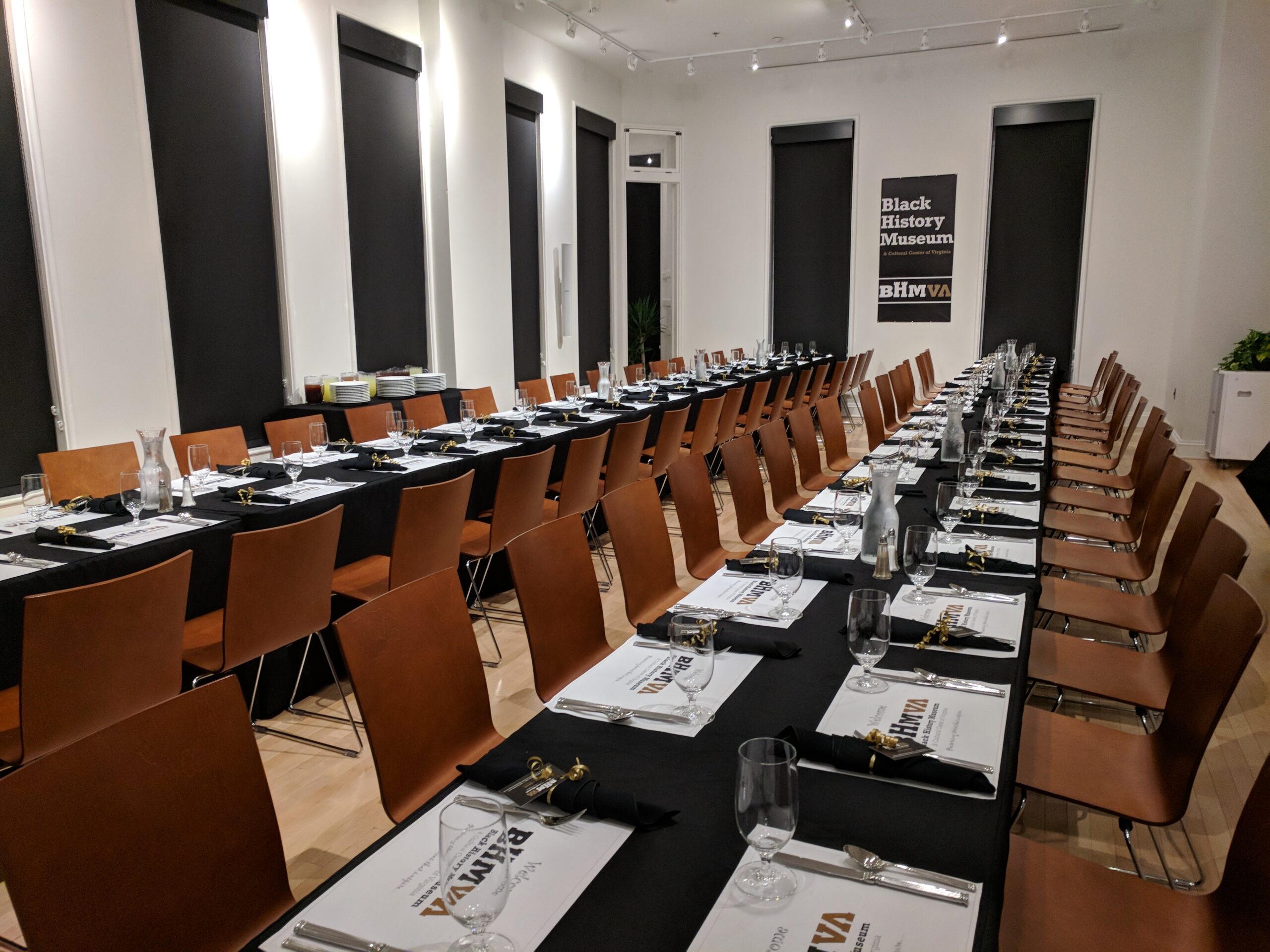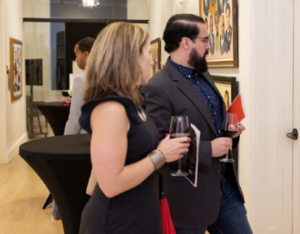 Where History, Culture and Cuisine Meet!
The Black History Museum & Cultural Center of Virginia is a perfect backdrop for your next event. Our museum boasts a modern interior that is inviting, spacious, and perfectly connects past and future. A café area with an original Woolworth's sign is reminiscent to the downtown counter where students held a sit-in against segregation. 
The first floor galleries feature digitally enhanced permanent exhibitions exploring critical stories and artifacts detailing Emancipation, Reconstruction, Jim Crow, Desegregation, Massive Resistance, and Civil Rights eras. A 35-foot multi-paneled touch screen offers a timeline of significant dates and activities. The lower level also contains interactive children's exhibitions in nooks that are both educational and fun like the simulated speedway with Wendell Scott, the first Black winner of a Nascar race. 
In the midst of historic interactives there are two prominent contemporary pieces — 13 foot likeness of Virginia native Arthur Ashe commanding attention as the model for a Monument Avenue statue by Paul DiPasquale. This 600-pound figure commemorates the only Black male tennis player to win singles at Wimbledon, the US Open and the Australian Open. Second, the floor to ceiling abstract sculptural interpretation of Hampton University's Emancipation Oak pays tribute to the site of the first Southern reading of the Emancipation Proclamation in 1863. The second floor galleries are reserved for nationally traveling exhibitions as well as exhibitions by local artists and community organizations.
150 chairs

 

10 5' round tables 

 

10 6' rectangular tables

 

4 5' rectangular tables

 

15 tallboys

 

6 café tables

 
Live Entertainment / DJ Services

 

Valet Parking Services 

 
Executive Transportation Services

 

Uniformed and Armed Security Services

 
Street Parking

Parking Lots 

 

Richmond Alternative School located at 119 West Leigh Street 

 

Ebenezer Baptist Church located at 216 West Leigh Street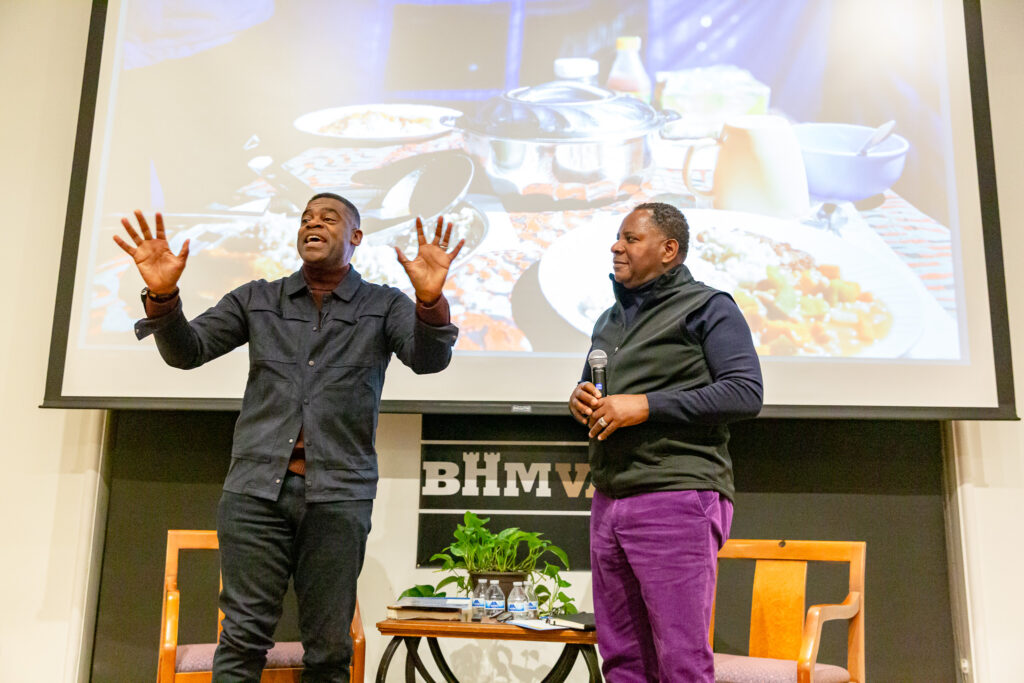 Perfect Venue for your Pop-up Exhibitions/Events
Partner with the Black History Museum & Cultural Center of Virginia and host your next pop – up exhibition / event curated and coordinated by Events on Leigh. From celebrating a 40-year football classic to a 5-star fine dining affair, we can make your experience extraordinaire. Leave the details to us!   
OUR EXPERIENCED TEAM will work with you to ensure your special day is seamlessly executed. You and your guests can experience the full footprint of all the center has to offer through our exhibitions and displays highlighting Virginia's African Americans. Whether it's an executive leadership retreat, offsite corporate meeting, wedding reception or other celebratory event, BHMVA is just the place.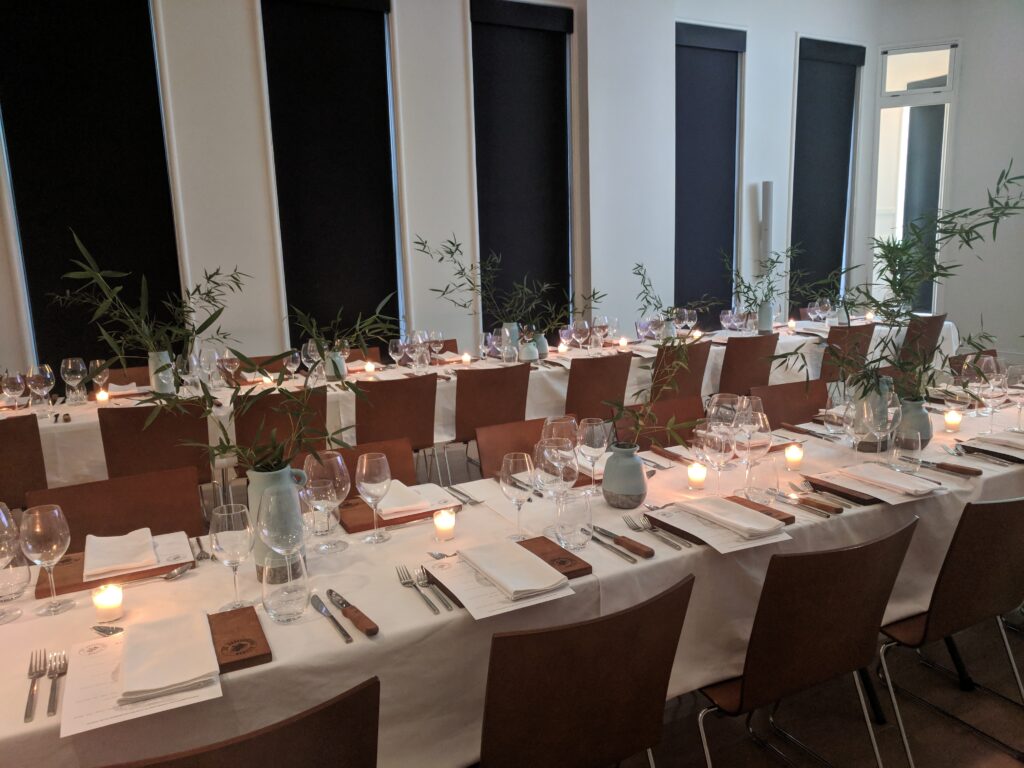 ©2023-2024. Events on Leigh. All Rights Reserved.